We hope that this website on the Race Rocks Ecological Reserve can provide the content for a variety of educational and research experiences for students of all ages. This contents page provides links to specific objectives of a number of curricula using the resources of racerocks.com /racerocks.ca. It also includes specific assignments, with objectives and procedures to carry out investigations in the classroom or for other forms of distance education. We always encourage contributions from other educators with further ideas for activities associated with this web site. If you can suggest ideas for this site to target specific objectives, we would welcome your input. If we can make this a useful resource for distance education then our goal is achieved
Contents:
1. The IB Marine Science Blog for Pearson College:
2. OceanQuest , A Curriculum Guide
3. Strategies For A Sustainable Marine Future
4. Labs using the Race Rocks resources
5. Additional Educational resources and Archives
6. International Baccalaureate and Other Curriculum Archives
7. The Jason Curriculum for Middle School __

__________________________________________________________________________ 1.The Pearson College UWC IB Marine Science Blog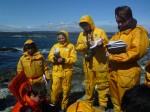 This blog by Laura Verhegge, biology faculty member at Pearson College UWC, presents images and descriptions of the activities of her two marine biology classes at the College. Posts referring to activities at  Race Rocks  can be found here: http://pearsoncollegemarinescience.wordpress.com/tag/race-rocks/
3. Strategies For A Sustainable Marine Future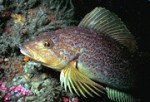 This resource demonstrates what marine environmental sustainability means locally and how people can be encouraged to be committed. Science education on the issues we encounter in the Ocean Environment is presented.
4. Labs using the Race Rocks resources
The Race Rocks Taxonomy: This lab presents a template to encourage other schools to use a similar approach for recognition and conservation of biodiversity in their own local ecosystems.
Coastal Ecosystems of Southern Vancouver Island.

The contiguous Ecosystems in the District of Metchosin are highlighted along with the anthropogenic effects on habitat.

Investigation on Solar: Energy Ideas with objectives and procedures on how to use the solar energy data from Race Rocks as an educational investigation.
This file has a set of Kite diagrams drawn using EXCEL representing the distribution of organisms in the intertidal zone

Doing a Transect Study of Environmental Gradients

Race Rocks as a Resource for Statistics exercises: Transfer data being recorded at Race Rocks from a spread sheet in order to be able to graph trends and analyze relationships


Mussel Mariculture Lab

Check this out, there is a potential exercise here: Long term photo gallery images

Communications:
Newspaper and radio resources
The Tidepool FIle
5. Additional Educational Resources and Archives
 6. International Baccalaureate and Other Curricula
BC Biology Grade 11 curriculum references Selected Biology Prescribed Learning Outcomes are taken from the B.C.Ministry of Education K-12 Curriculum and Learning . The  Outcomes which are related to Race Rocks are presented on this page with racerocks.com links (current in 2005) Garry Fletcher Educational director, racerocks.com G.Fletcher, Marine Education Consulting Victoria, B.C. Canada
7. The Jason Curriculum for Middle School:Program activity files on Race Rocks: These files provide a detailed set of objectives and a teacher information file, as well as assessment methods. http://www.racerocks.com/racerock/jason/index.html Pearson College UWC is a non-profit educational institution, one of the United World Colleges, with students on scholarship from over 80 countries. It operates and manages the Race Rocks Ecological Reserve and Marine Protected Area for the Environment Ministry of BC Parks as a community outreach program. Students involved in our science and activities programs get the opportunity to participate in contributing to a website devoted to providing an educational resource for this unique environment. racerocks.com and racerocks.ca was conceived as a project to utilize technology and the internet to bring to the educational community access to a sensitive ecosystem with an interactive website. Our goal was to do that without being part of a negative human environmental impact. Through the generous support of sponsors and partners, in March 2000, the website http://www.racerocks.com went live on the internet. Since that time multiple fixed and remote control cameras have sent live images continuously and the students and faculty of Lester Pearson College, as part of the ongoing stewardship of this area, have produced a large resource of supportive background materials and archived video. From the outset we have maintained a commitment to present a non-commercialized educational site. The role of a source of resources for Distance Education by the website was recognized by the Commonwealth of Learning selecting the racerocks.com website for its Excellence in Education Award 2004.