Weather
Calm first days of the week .On Tuesday only the wind increased a little in the late evening to  reach 30 knots  Now the sunset is around 9:00.
Ecological
Good fishing days for the gulls colony. We definitively have a big number of Heermann gulls .The 2 bigger elephant seals are spending more time in waters maybe because the ride is easier ,now that they have lost weight.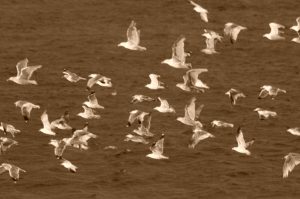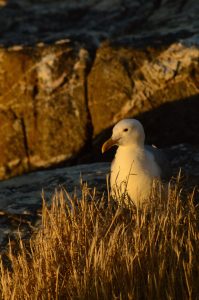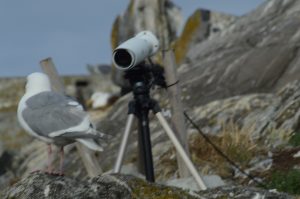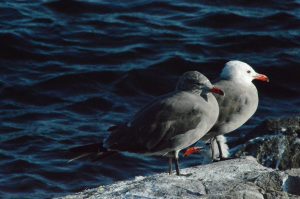 Visitors
We had the pleasure to welcome the new Vice – President of Operations  and Administration of Pearson College Tyrone Pyle. He came for a visit on the Rocks and  the Director of Operations Chris Blondeau  did the tour with him.
DND activity
For the 1st time we had 10 blasts in the morning ,last one around 1:30 . One of the blast was huge .
Boats
Some beautiful sailboats from the States these days . 1 diving boat from Ogden Point with 3 Divers spent around 45mn and were like usual very closed to main on East side.