Weather
Visibility: 15+ miles
Wind: 10-15 knots NE, later West
Sky: mostly clear, sunny, warm!
Water: calm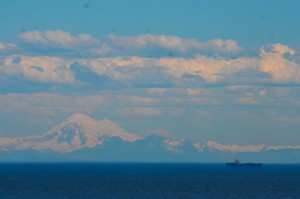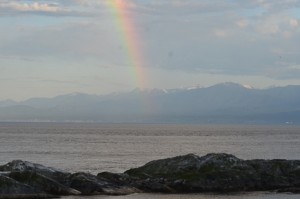 Ecological
15 elephant seals on Great Race today.
They spent much of the afternoon playing in the water near the jetty.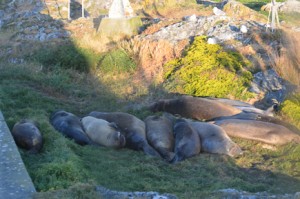 Maintenance
Goose work.
Added one entire 55 gallon barrel into the Tidy Tank.
Cleaned the solar panels.
Boats
One small pleasure craft came through the reserve today.
It looked like it might have been too close to the harbour seals on Turbine.
Kyle and Guy brought me two boxes of food today. Much appreciated and needed!
Other
I know this isn't really related to the reserve, but I hope that Pam Birley, our honorary eco-guardian, is enjoying the celebrations of Leicester City's first ever English Premier League win! Cheers to all you do for the reserve, and your city!