Weather 
West light wind in the morning,visibility:over 10 miles,sky :clear. In the afternoon the wind increased strongly to 35 knots at 9:PM and still 33 knots at 10:00 .In the evening fog and fog horn on.Water temperature :12.2 and salinity:30.4. Dusk before 9:30 PM.(1/2 h sooner than a month ago). Phenomenal sunset with some fog on the sea and some lightning on dark grey sky and a rainbow later!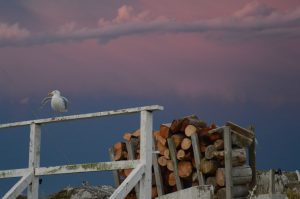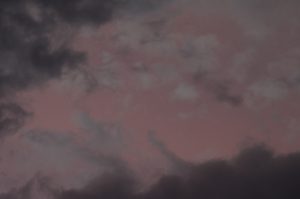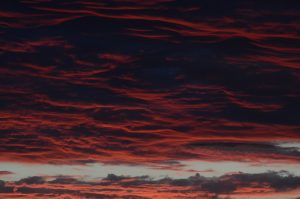 Ecological
Only 8 sea lions  and 2 elephant seals :the bigger one and a small female (Chunck is gone) 5 geese visiting.
Boats
Heavy US navy boat going to the ocean. Watching boats.
Visitors
kyle and Jeff from the college came to make a general check up of all the equipment on the rock:hydro,water,security,roofs,electricity,propane,cisterns…They went all around and took notes.
Maintenance 
Filling up of the seawater cistern:4 hours