Weather
Visibility: 15 miles
Wind: 15-20 knots West
Water: 1′ chop
Sky: partly cloudy
Ecological
Harbour Seals: 126
California Sea Lions: 27
Northern Sea Lions: 27
Elephant Seals: 17 (12 on Great Race, 5 on Middle Rock)
River Otter: 1
Seagulls: 563
Pigeon Guillemots: 54
Black Turnstones: 51
Canada Geese: 21
Black Oystercatchers: 14
Savannah Sparrows: 6
Bald Eagles: 5 (4 immature, 1 adult)
Rock Sandpipers: 4
Cormorant: 2
Surfbird: 1
Maintenance
Canada Goose themed work.
Boats
One eco-tour came by today.
Had a phone call from Kyle this morning to let me know that he would be picking me up around 13:00 for a First Nations cultural sensitivity workshop at Pearson College.
This was a surprise to me, but nice to get off the island for a few hours.
Always good to be reminded and educated on past and present issues.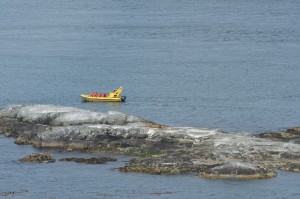 Visitors
When Kyle arrived to pick me up he came ashore to take a look at a few things, and then admire the elephant seals.
Other
Two loud DND blasts around 12:50.