Well it blew hard west, west-southwest all night and all day without let up. I didn't see the tower anemometer drop below 20 knots and it was often gusting to 30 (and over last night). Although there were a few serious clouds and showers that came through it was overall a sunny day and the barometer climbed high and fast in the late morning, slowing to a more gradual ascent in the afternoon. The forecast continues to be the same with a strong wind warning in effect but winds are forecast to drop to 10 to 20 overnight and become light in the morning.
There were no boats of any kind in the Ecological Reserve today. It was a wild place with the wind combing whitecaps, on top of a big oceanic swell. Beautiful to watch from shore but not something you would want to be out in, especially in a small boat.
The ecological happenings are subtle right now. There is nest building, courtship, egg laying and brooding, lots of resting and sleeping by the seals and sealions and continuing predation by the eagles. The Northern Elephant Seals visiting Great Race spent the day sleeping in the heritage garden and another 22 animals could be seen asleep on Middle Rock bringing the total to 27. These are mostly sub-adult animals and some of them appear to be starting their moult. This time on land looks really labourious for them but it is important in building bone density to have some weight bearing time ashore.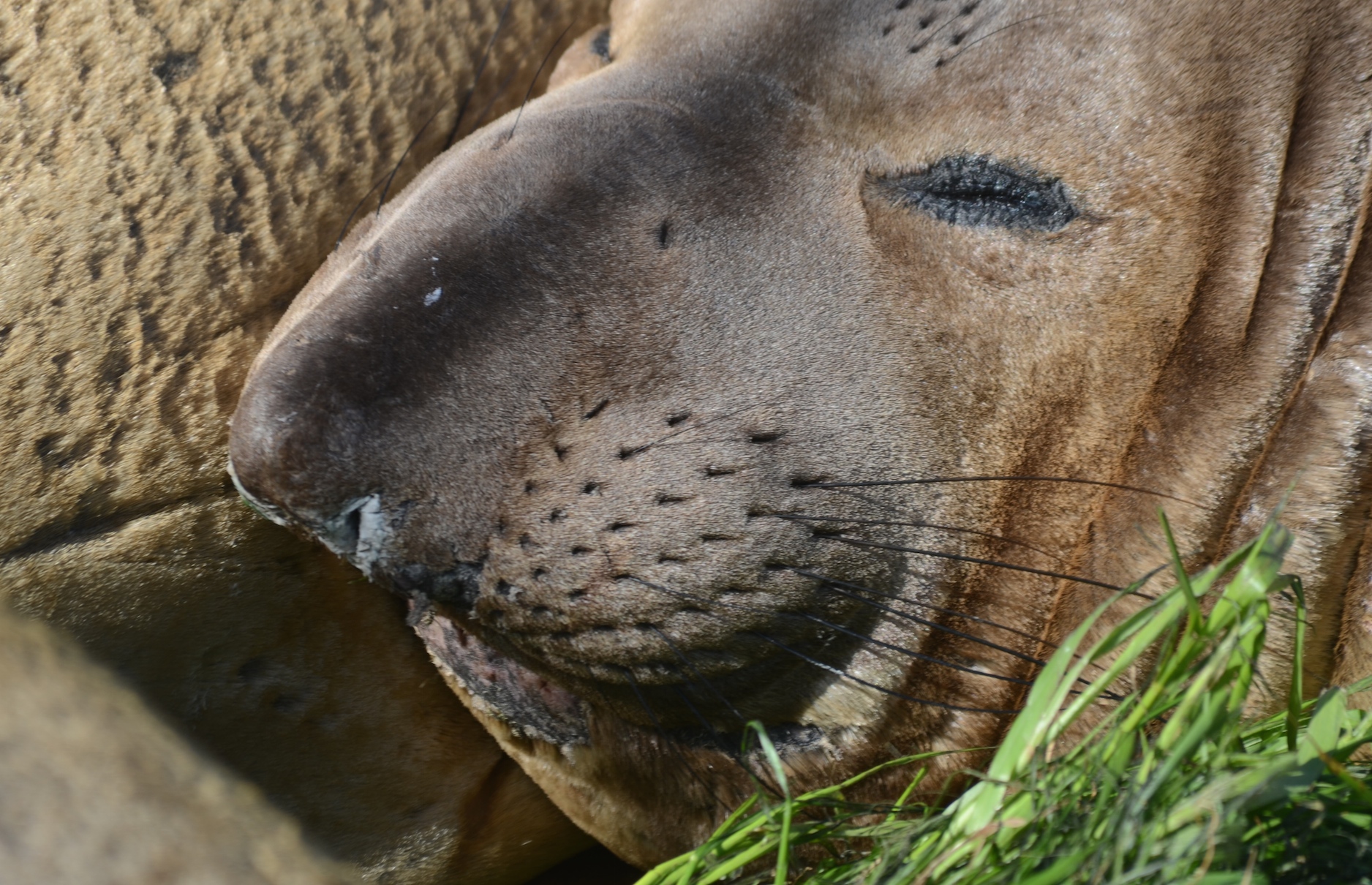 I believe that the animals here on Great Race now are the some of the same ones that were here in the fall. It is easy to know for sure with the tagged animal and I am quite sure with one other animal that had terrible looking psoriasis last fall and still does now. The only place the skin is not scratched raw is under the flippers. The others look really familiar too but that could just be their generic elephant seal look.
It was sunny enough to run the desalinator off the solar energy today and it always feels good to know that the sustainability plan is paying off. Now we just need to add to the suite of diesel alternatives and wind is such a natural for this site.
There were no visitors today.