Weather
Visibility: 15 miles
Wind: 10-15 knots North, later NW
Sky: mostly clear
Water: 1′ chop
Ecological
The weaner was back on Great Race today, over by the base of the tower.
The other male is still here too.
I saw some rock sandpipers today. Perhaps I failed to pick them out from the surfbirds yesterday.
Maintenance
Hand pumped more diesel into the day tank.
Boats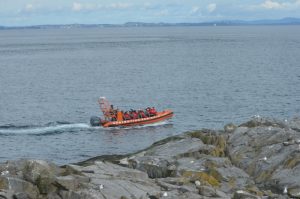 Other
Lots of DND blasting today.
Big blasts at the following times:
9:48, 9:50, 10:06, 10:22, 12:00, and 12:02.
Bigger bangs at the following times:
14:09 and 14:12.