Weather
Visibility: 15 miles
Wind: 0-5 knots North, later 15-20 West
Sky: overcast
Water: calm in the morning, later a 1′ chop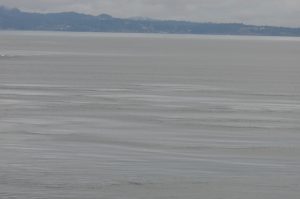 Ecological
Two elephant seals on Great Race today.
Adult male and the weaner.
They both went down to the water by evenfall.
Maintenance
Hand pumped more diesel into the day tank.
Cleaned the solar panels.
Topped up more of the battery bank. Over half finished now!
Boats
Only saw one eco-tour.
A few fishing boats just outside the reserve.
DND zodiac out and about during blasting.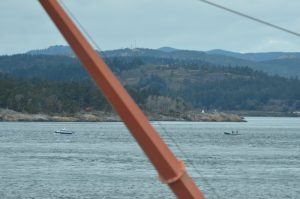 Other
Lots of loud DND blasting today.
There were blasts at the following times:
10:48, 10:50, 11:10, 11:25, 13:36, 13:38, 13:56, 14:19, 14:34, and 14:51.