Slash, the elephant seal was struck by a motor boat at Race Rocks in January of 2003. Fortunately he has recovered well in the past year and a half as can be seen here in two videos taken by Mike Slater in July and August of 2004.
There is also a second video showing Slash undergoing a moult in August of 2004.
See the footage taken of his original injuries here.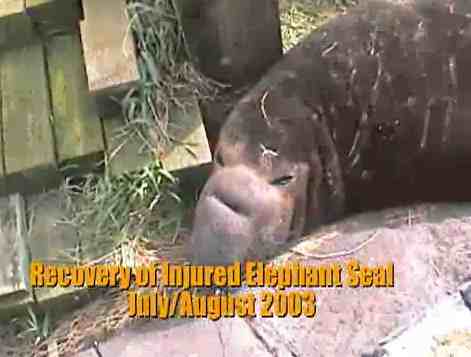 Return to the Elephant seal taxonomy file: