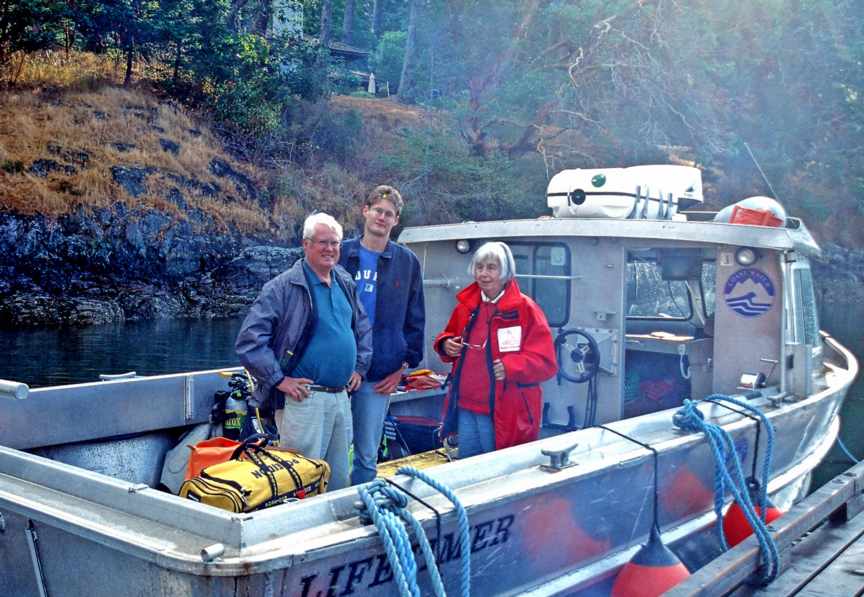 Dr. Armin Svoboda, Prof. Em., Ruhr Universität Bochum, Biology, Systematic Zoology. visited Race Rocks with Chris Blondeau and Dr. Anita Brinckmann-Voss in August of 2004.
He has provided us with a number of photos taken underwater on his dive. They are included within the pictures of the Race Rocks Taxonomy. His photos are shown below, linked to their location in the Taxonomy. Dr.Svoboda retains the copyright on all of his photos, please contact him directly if you wish to use one of his photos.
E-mail: Dr.Armin Svoboda :armin.svoboda (use the at sign) ruhr-uni-bochum.de
Dr. Svoboda was head and professor at the Institute for "Spezielle Zoology" at the " Ruhr University" , Bochum, Germany.
He is now retired, but goes on working. Dr. Voss considers him to be one of the best scientific photographers of invertebrates. He frequently dives with his wife Dorothea and son Hanno.
Permission to use any of these photos must be obtained from Dr.A.Svoboda: see above.
The following pictures are from some of those he took while diving at Race Rocks.
The text of each picture is linked to a page in the taxonomy of that species.