Mid-morning (exact time n/r) a small aluminum vessel with 4 persons on board entered the main channel and transited W to E to the NE corner of Great Race at which point they proceeded to throttle up, maneuver around the kelp beds and out of the Reserve.
At 1350hrs PDT an aluminum vessel with 4 persons on board was spotted fishing in a line drawn directly westward from North Race. A license number was not recorded.
At 1357hrs PDT a vessel was spotted transiting the west side of the Reserve at high speed (14K 27490).
At 1357hrs PDT a fibreglass vessel (WN 0516 NH) was spotted fishing on the W side of Great Race within the limits of the RCA. This incident was reported to the DFO Fisheries Violation Reporting Hotline.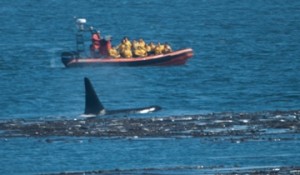 At 1425hrs PDT a pod of orcas passed over Rosedale Reef from E to W. A whale watching boat(red/orange RHIB, name not visible)previously outside the Reserve and following the whales, approached within 100 metres of the pod and followed the whales into the Reserve. As the whales passed through the Reserve, the vessel headed south towards the green buoy but ultimately passed on the Reserve side of the buoy. This action is in violation of the PWWA guidelines stating that eco-tour vessel operators must not follow whales into the Reserve. Photos of the incident were taken.
At 1430hrs PDT, Chris, Garry, Andrew and son, two photographers and an employee from the Development Office arrived at RR for a tour/meeting.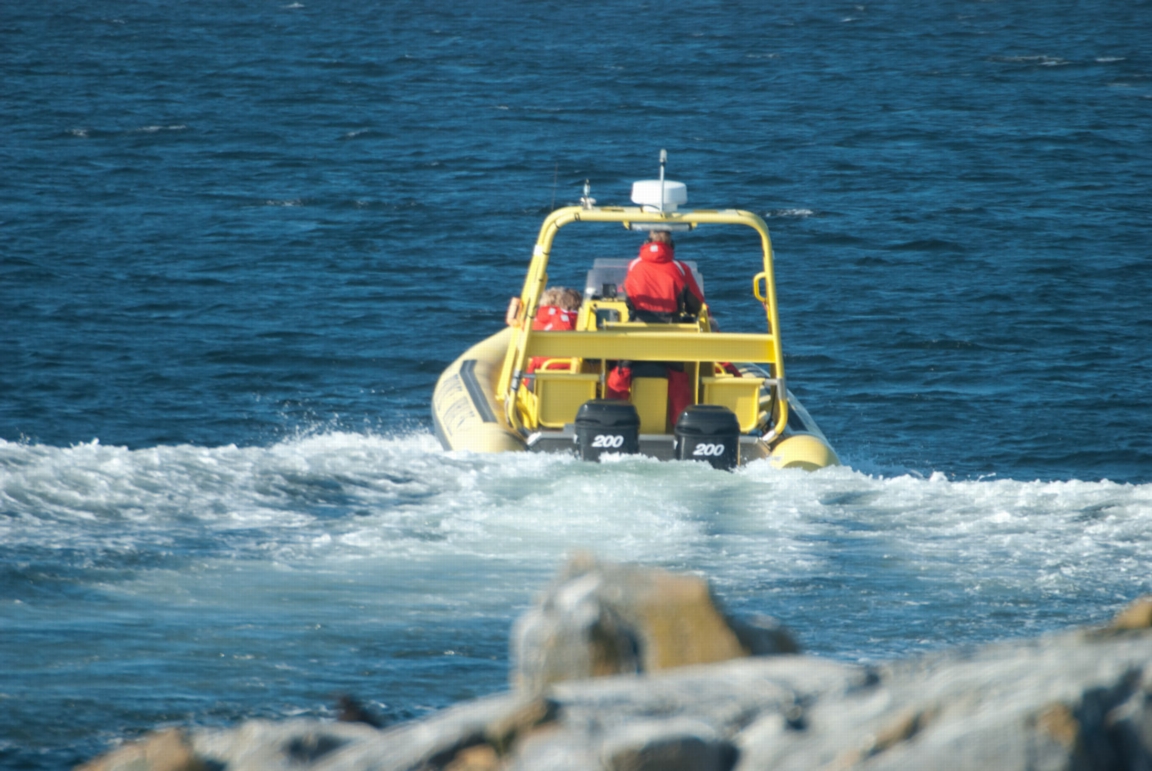 There were 7 visitors to the island today.
Posted by Adam Harding