We welcome Courtney Edwards to Pearson College campus. Courtney will be assuming the position of Eco-Guardian at Race Rocks, on rotation with Alex Fletcher. She will be starting (officially) Monday Sept 9/13 and be stationed at Race Rocks until December. She will return in March 2014 for the Spring rotation.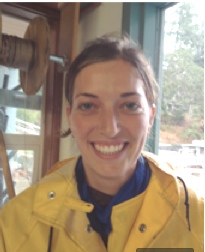 Courtney is a native islander who studied at UVIC and holds an MSc in Geography.
Her research and field work centered primarily on Aquaculture and bio-fouling. Courtney has extensive experience with field work in areas as diverse as invasive seaweed study, Aquaponics and greenhouse operation, GIS and surveying. She also worked as an outdoor guide and naturalist, and holds kayaking and scientific diving credentials.