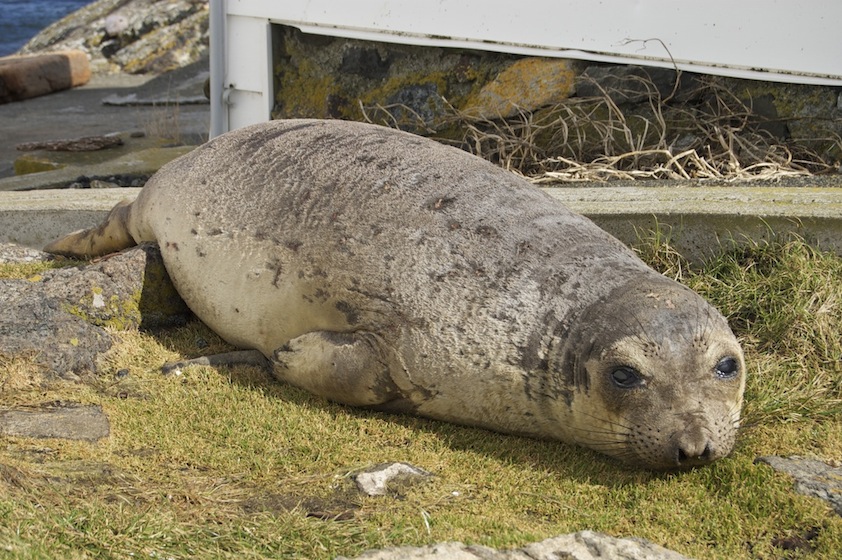 On Monday a young moulting female elephant seal showed up near the boat ramp. She spent a couple days on the jetty until a NE wind picked up. Squall is still on the S side of the house, she seems to be mostly finished moulting now.  This morning she was making her way N towards boat ramp but Misery perked up and growled, she turned back and stayed on the cistern.
On Monday around dusk a pod of about 7 orca whales passed by the S side of the reserve near the Rosedale Reef buoy.
It has been quite calm and clear the past few days but a 20 knot NE wind this morning.