At 4.45 the wind was still 20 knots and 26 knots and stayed around 25 .it was a foggy morning too. Actually the whole day the horn went on and off.
The interesting fact of the day was a seal on a rock we saw with a strange white spot on the side but closed to his mouth and with the binoculars we didn't know if it was a kind of fishing tackle or a tag …but a pretty big tag! And that's when we saw a second one with the same kind of decoration. Guy took a picture and we asked our specialists friends. Garry confirmed that it was a  fishing flasher. Pretty dangerous actually and he told us that there are no dissolvable lines and lure when inside the gut of the sea lions so please tell it around…we need to lobby DFO to make it mandatory.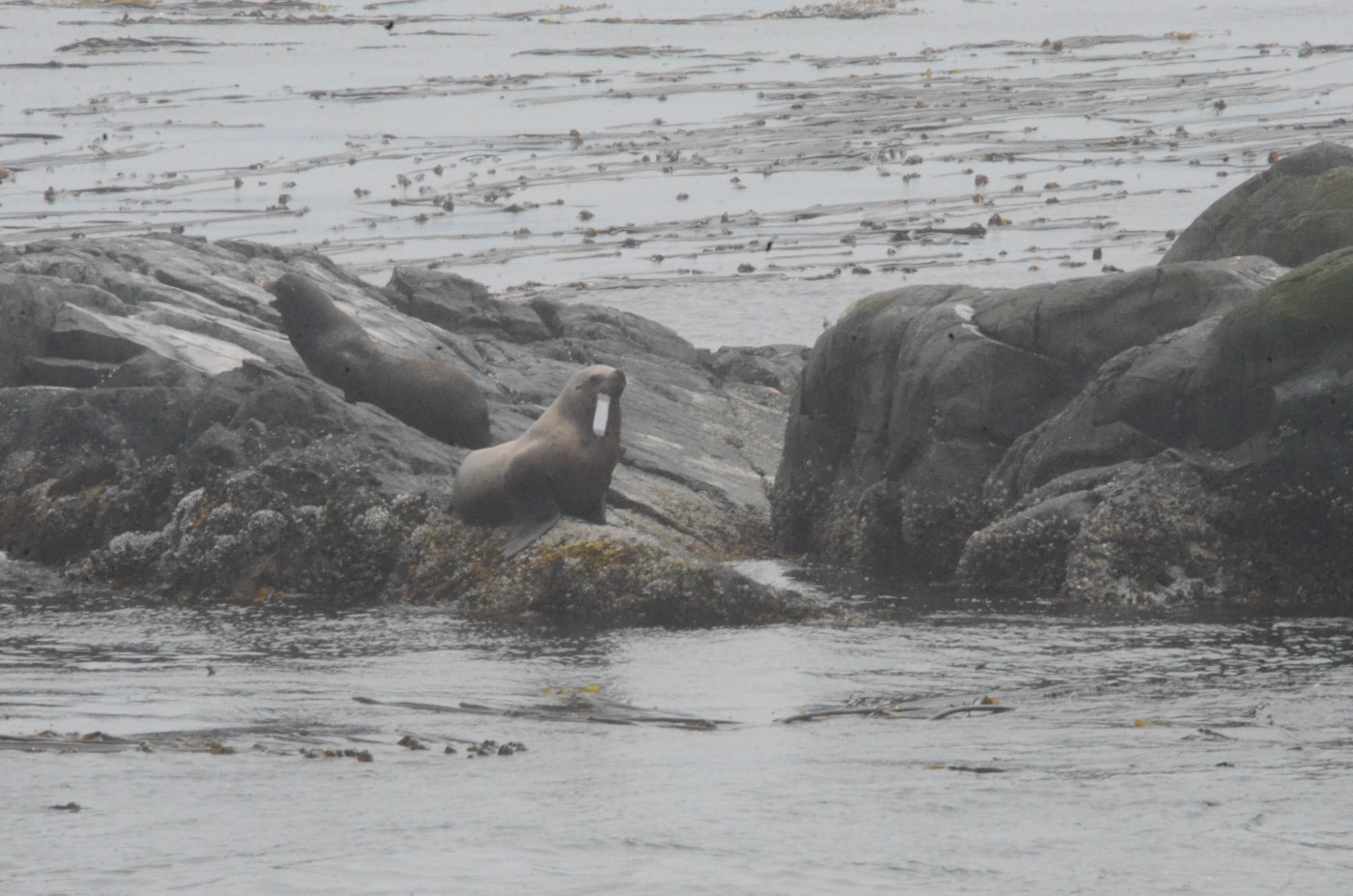 Yesterday the letters on the aluminum tank needed to be scraped. Done by Guy while  I went on with some cleaning, tiding up and sorting out in the main house. After that it was time for me for some watercolor painting.