INITIAL SETUP PHASE: 2000
In 1999, Angus Matthews was the Administrator at Lester Pearson College in charge of Special Projects . He was instrumental from the beginning in promoting the racerocks.com project. This link provides the Philosophy of Administration that he used that was important to make the project a success.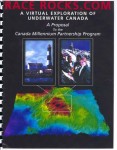 BACKGROUND TO THE SUBMISSION : In June of 1999 a proposal for funding of the racerocks.com project was submitted to the Millennium Partners Program of Canada. Funding for the 18 month program was confirmed in September of 1999.
A copy of the proposal may be viewed here.
UPDATE January 18, 2000 :
Engineering and management teams from Telus and LGS
visit Race Rocks and the LBPC Observatory (potential antennae site).
Environmental Impact Screening for Millennium Committee


Environmental Impact Submission to LBPC Environment Committee
Building the LAN for Race Rocks
PROJECT MANAGEMENT PLAN by LGS GROUP INC.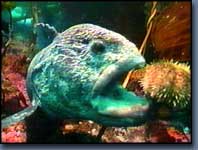 A BOLD INITIATIVE—The racerocks.com PROJECT
WITH OVERVIEW OF SPONSORS
Update: February 6, 2000 Update: February 13, 2000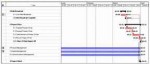 PROJECT MANAGEMENT – GANTT REPORT -February 11 (PDF file) -by LGS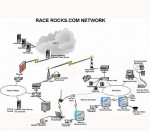 TECHNOLOGY OVERVIEW of the racerocks.com project
UPDATE: TELUS BUILDS THE ANTENNA -February 22, 2000
INSTALLATION OF RADIOS AND DISHES- February 23-24, 2000
KEN DUNHAM and LGS install the first iMac COMPUTERS and the SONY and SITEZAP camera at Race Rocks
MARCH 11– OPENING OF racerocks.com

RACE ROCKS HITS THE INTERNET – Times Colonist Article – March 12, 2000

Media Reports : racerocks.com
For the development of the technology that has happened since the opening of racerocks.com, go to the events page and the technology page