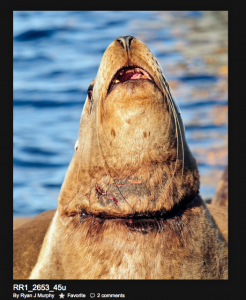 More evidence of injuries showing up on the sea lions. Ryan recorded them with images on his Flickr site:
Also see this link to the log pages with injured marine mammals.
Another neck ring that will painfully kill this animal. This sea lion may be relatively lucky, the position of the ring may cause a chronic ear infection that will kill it more quickly than the typical starvation/asphyxiation deaths that neck rings can cause.