Weather
For this beginning of the month we have mainly calm days but the temperature of water and air dropped and the sky is cloudy grey with rain almost everyday.We already can see the effect of this soft water on main Rock: flowers,greener moss and rocks not so white.Fall is here to stay. Foggy night on the 6th: fog horn honked + sea lions shouting= Noisy place !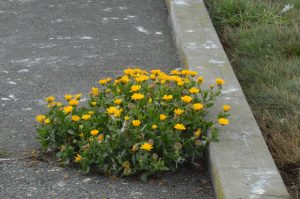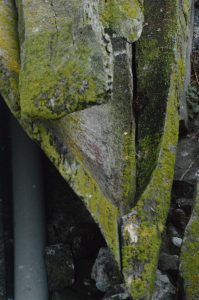 Ecological
With this cooler days we saw some species coming back:Around 20 pelagic cormorants on Turbine Rock and 2 on main.and 2 Elephant Seals has spent some time on Main (one older female and one juvenile). It is a challenge and a lot of fun at the same time to do the water sampling : so many sea lions on the jetty!. We saw a river otter 2 days ago and 11 geese yesterday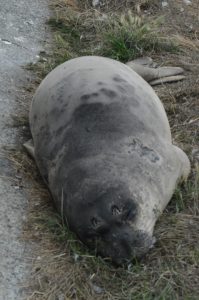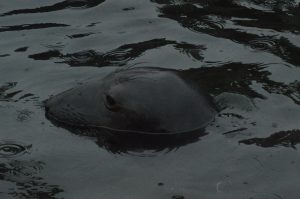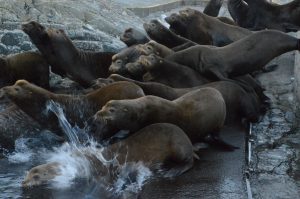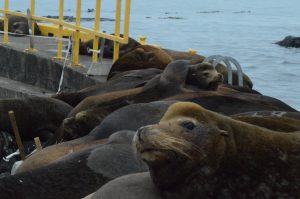 Maintenance
A new sea water pump has been installed in the derrick house by Kyle and Guy with 4 new hoses and a 5th one is needed to reach the guesthouse.Kyle brought back the empty gazoil barrels and brought them back full.The desalinator has been working the 2 last days and the tank is now full.. End of the month report done and sent .
DND
A few blasts yesterday and Today and a few ones pretty strong.
Other
1 plane yesterday and Today above and one helicopter(coast guards)