Hold the presses! I just got back from the top of the tower where I was washing the windows. My eyes were drawn to a huge lump on Middle Rocks. With the binoculars I could see what appears to be 3 bull elephant seals, a few cows and a juvenile. That makes at least 14 elephant seals in the reserve! I wonder if it is Misery?
It is hard to tell that June begins tomorrow, due to the fog and damp. But there are certainly signs of summer beginning to show up in spite of the weather. The first Glaucous-winged Gull eggs are being laid, the Oystercatchers are getting more secretive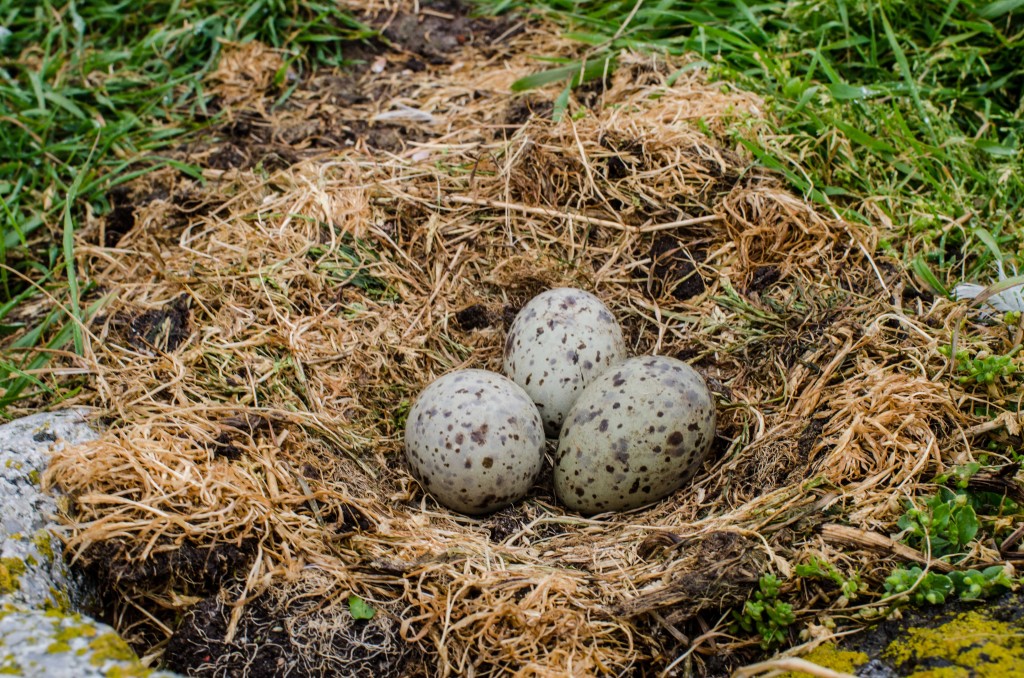 But the really BIG news is that a new-to-me bull elephant seals arrived yesterday. He isn't as big as Misery but he is bigger than Zeke. I would guess he is a few years away from becoming a Beachmaster. He caused quite a commotion rampaging around and roughing up a few females before he found a nice spot to sleep for the next few days. I have named him Chunk, for both his size and the large scars down his back, which appear to be caused by a boat propellor a few years ago. (Ed note: These were actually caused by a fight with Misery last year. ) The scars look fairly well healed but some pretty big chunks were carved out by the prop.