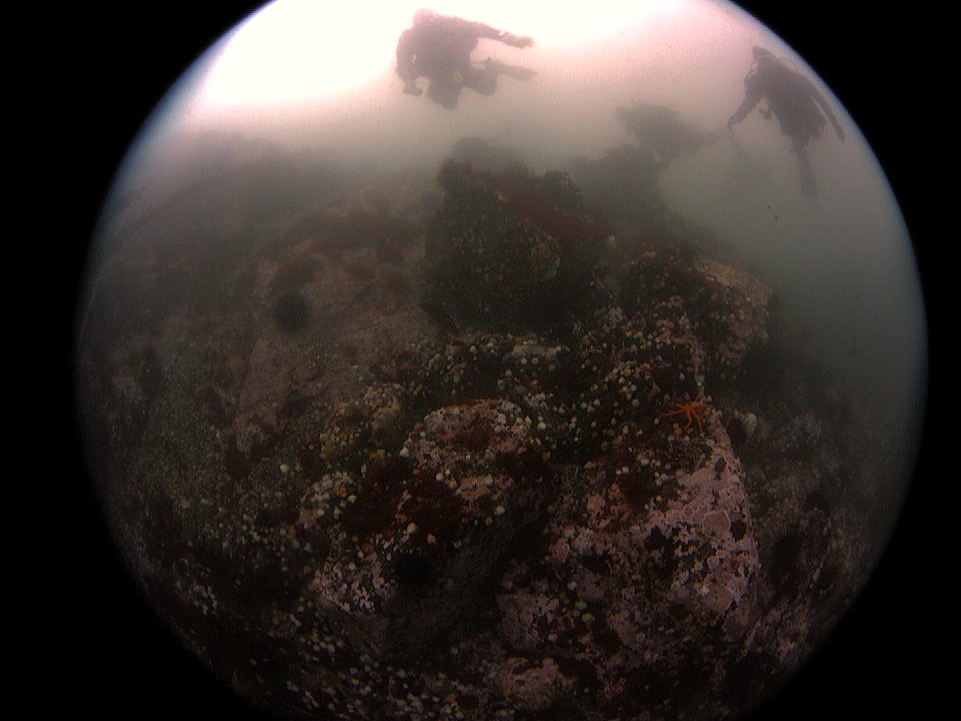 On Wednesday afternoon the elephant seal with double green tags 5086/4665 hauled out again on the boat ramp and has remained around the jetty for the past days.  Today I noticed another elephant seal in the South bay with green tag # 6355.  This appears to be the same one that Mike reported in early January.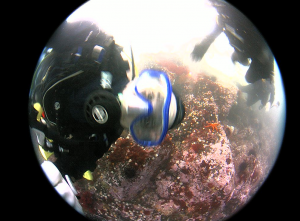 Squall has been over by the fog signal the past two days but made her way back towards the flagpole at sunset today.  According to Pam, Squall turned 9 weeks old today.
Today there were two vessels in the reserve. In the morning Pinnacle Scuba Adventures (they have a video with some nice underwater shots on their site) brought a group out and dove near the jetty.  They paid a visit to the underwater camera and gave the lens a wipe, thanks!
In the afternoon a Prince of Whales ecotour vessel visited the reserve while the current was ebbing into a +25 knot W wind, looked like a bumpy wet ride.