Join us in our $UPPORT of the RACE ROCK$ ENDOWMENT DRIVE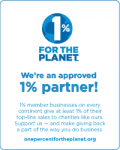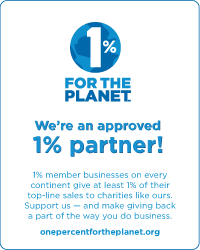 NEW: The Race Rocks project has recently been accepted as a 1% for the Planet  non-profit member. Encourage Corporations and companies to contribute through this method.
Our goal is to build an endowment fund to fully support Race Rocks as a legacy of the 2010 thirtieth anniversary of the establishment of the Ecological Reserve at Race Rocks, the tenth anniversary of the beginning of the website racerocks.com. and the 150th year of operation of the Race Rocks Lighthouse. We are determined to create a partnership with the community to ensure that the treasured marine protected area at Race Rocks will continue to be viable as a unique ecosystem and a free resource for education and research through the internet.
The Race Rocks project has recently entered a new and exciting stage. With the integrated energy system to contribute to energy sustainability for the ecological reserve, the possibility of managing a completely self-sustaining ecosystem comes closer to reality. We are grateful to the many dedicated donors who have helped us to operate Race Rocks since Pearson College took over the operation of the Islands in March of 1997. We now face the significant challenge of ensuring sustainability of this project.
We are grateful to the federal Millennium Partnership Fund for providing the grant that launched the website (www.racerocks.com) now racerocks.ca in March of 2000. We now face the significant challenge of sustaining this project indefinitely through donations.
You may be surprised to know that the operation of the facilities at Race Rocks Marine Protected Area has been funded by Pearson College and dedicated donors, since March 31, 1997. Since then, supporters of Race Rocks and Pearson College have donated the money to staff with and Ecoguardian and operate the marine education centre and keep a watchful eye on the ecosystem. We are thankful to our supporters, sponsors and volunteers who provided funding to make all this possible.
Further, the documentation and resources provided on this racerocks.com and racerocks.ca website is provided by a volunteer
The case for funding Race Rocks is compelling
The extraordinary ecological value of this protected area, in this location, is well known by First Nations, other scientists and government agencies. There is no doubt of the area's vital environmental significance.
The level of community support for this initiative is unprecedented with cooperation from sports fishers and divers, the ecotourism industry, environmental groups, scientists, educators and the public.
The innovative technical capabilities of racerocks.com allows Race Rocks to be shared world wide by two remote cameras and one underwater camera without negative impact on the physical location; a unique accomplishment in the world.
Race Rocks was Canada's first Marine Protected Area Designate established under the Oceans Act.
Maintaining a human presence, through the watchful eyes of our eco-guardians, is essential to protect the integrity of the area and sustain the unbroken chain of data that now spans two thirds of a century.
Race Rocks has a unique international significance due to its location within 5 nautical miles of the US/Canada border and at the gateway to the Salish Sea.
So much of what we have accomplished at Race Rocks has been made possible by the generous support of our Sponsors and Donors and the early partnership with essential support
A creative funding formula
If you share our enthusiasm, lets work together to ensure that Race Rocks continues to receive proper protection, remains a broad based community initiative and reaches its full technical and educational potential. We have established an endowment fund to ensure sustainability for the Race Rocks Program.
The annual operating budget for Race Rocks Marine Protected Area and our racerocks.ca education program is $150,000. A detailed budget is provided here.

BC Parks as the owner of the facilities at Race Rocks has agreed to contribute to the cost of basic maintenance of the buildings and other infrastructure.


What can you do?

Consider giving a tax deductible donation of any size to the Pearson College Race Rocks Endowment Fund. You can donate on line at
https://www.pearsoncollege.ca/donate/
Under Assign my donation to.. select Race Rocks
or make your cheque payable to Pearson College and mail it to Race Rocks c/o 650 Pearson College Drive, Victoria BC, V9C 4H7.

We also welcome Visa or Mastercard donations.

Write to the Department of Fisheries and Oceans and tell them you support Race Rocks and encourage them to do so too!
Write to BC Parks and tell them you support Race Rocks and encourage them to do more to help fund the Protection of the Ecological Reserve by supporting the Pearson College initiative to provide on-sight Ecoguardians.

Tell your friends to do support our efforts to ensure the continued public access of Race Rocks through the racerocks.com website.
The Race Rocks project has recently been accepted as a 1% for the Planet  non-profit member. Encourage Corporations and companies to contribute through this method.

Contact Director of Operations of Lester Pearson College and Race Rocks