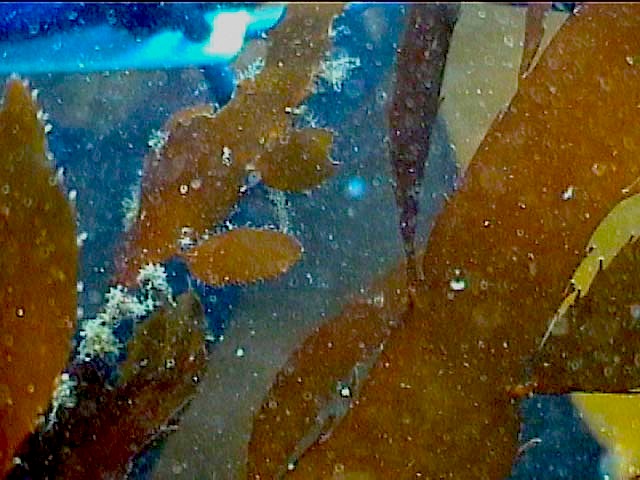 Phylum: Phaeophyta
Class: Phaeophyceae
Order: Desmarestiales
Family: Desmarestiaceae
Desmarestia herbacea (Lamouroux)
Description:  This plant is erect, up to 2m. high, flattened, 1-2 cm. wide, tapering abruptly to a short cylindrical stipe with a discoid holdfast.   The plant has 3-4 orders of branches from a percurrent axis; branching opposite; base of branch esstipitate.  The main axis and branches have a conspicuous thick percurrent midrib, and branch apices are densely clothed with acute hairs.
Habitat:  On rocks in the lower intertidal zone and upper subtidal zones.
Pacific Coast Distribution:  Alaska to Mexico. Robert Scagel, 1972
Other Phaeophytes or Brown Algae at Race Rocks