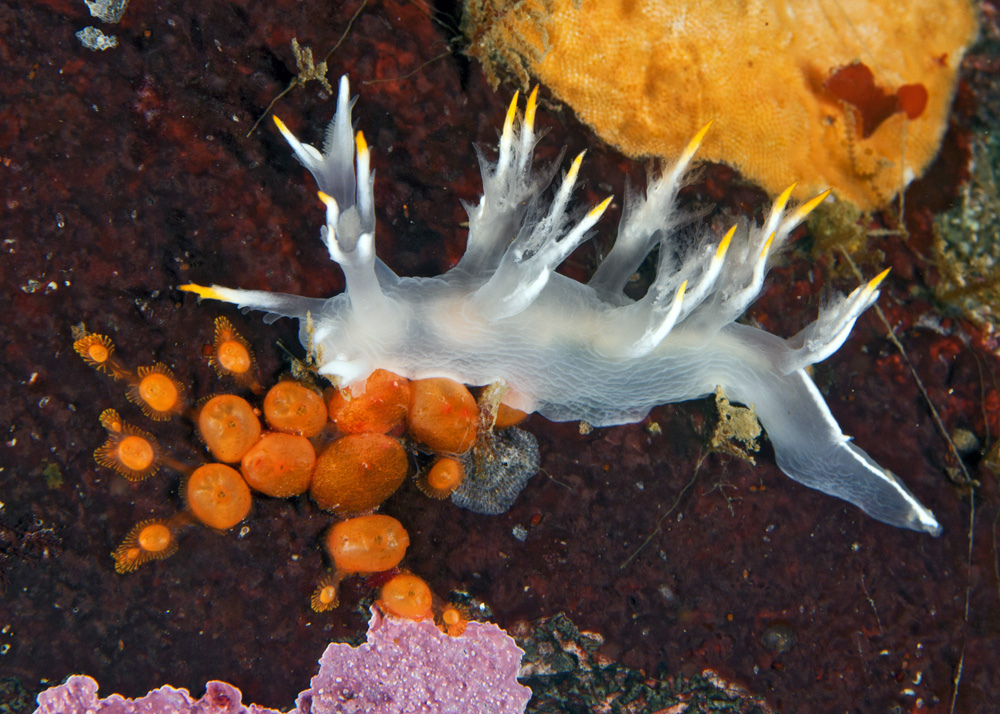 This image by Ryan Murphy is rather stunning because it shows the nudibranch in contact with the colonial tunicate Metandrocarpa sp.
The identifying features of Dendronotus diversicolor are the 4 pairs of gills and a white line that goes from the last gill pair to the end of the tail.
Scientific classification
Kingdom: Animalia
Phylum: Mollusca
Class: Gastropoda
Superfamily: Tritonioidea
Family: Dendronotidae
Genus: Dendronotus
Species: diversicolor
Alder & Hancock, 1845
Other Members of the Phylum Mollusca at Race Rocks.