A few days to catch up on…
Dec 25th: good weather,  went off island early and got to spend the day with family. On the way back there was a very cooperative juvenile bald eagle on top of the crane and I was able to photograph it from the jetty.  In the vertical photo the eagle's nictitating membrane is half way across it's eye.
I got back to a nice sun set and a very calm sea.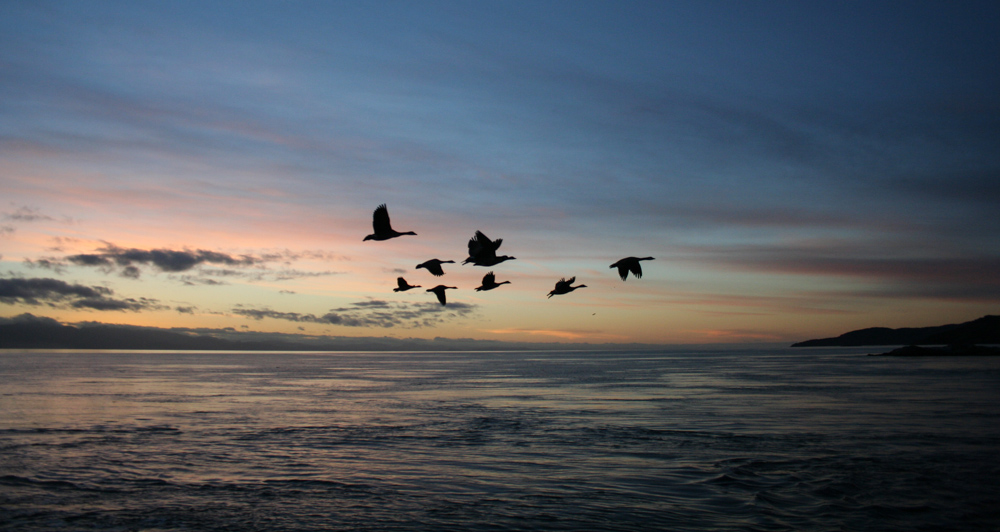 Dec 26th: NE 10-15 knot wind. 1 sports fishing boat, 1 eco-tour vessel.  Went off island in afternoon to bring guests out for the night.  Had a wet ride and in the evening a lot of driftwood got blown in to the jetty.
Dec 27th: Calm in the morning but picked up to 30-25 knots West around noon.  Rain throughout the day, often sideways. Went off island in the morning to bring back guests, wet ride again.  2 eco tour vessels. Cleaned up boat ramp/jetty and cut wood.
Dec 28th: Wind N 10 knots, partly sunny.  Went off island in the morning to pick up Garry and Val for the annual bird count (see previous post). Notably, Val and Garry discovered a (regionally) rare Boreal Owl during their count.  Earlier in the morning 3 juvenile bald eagles wrestled over a small fish and displayed some impressive acrobatics. In the evening the internet and phone connection went offline.
Dec 29th: Clear sky, 20 -25 knots N wind in the morning that picked up to 35-40 knots before noon. Strong winds persisted most of the day dropping to around 25 knots in the afternoon. Winds picked up again in the evening gusting to 35 knots.  I went up the tower in the morning to check on the internet/phone disconnection.  Was able to reboot and get it working again.  I had a good view of the elephant seals on the W rock today, there are two males, Chunk and a younger male as well as one fairly large looking female, possibly Bertha.  Temperature is going down, will be keeping an eye on water lines  More driftwood accumulating with the NE wind. Cleared boat ramp and cut fire wood.