The solar tilt kit that we installed last week seems to be doing a good job keeping the panels clean, one less block to wash!  In the background I think you can make out the lump that is Misery on Middle Rock.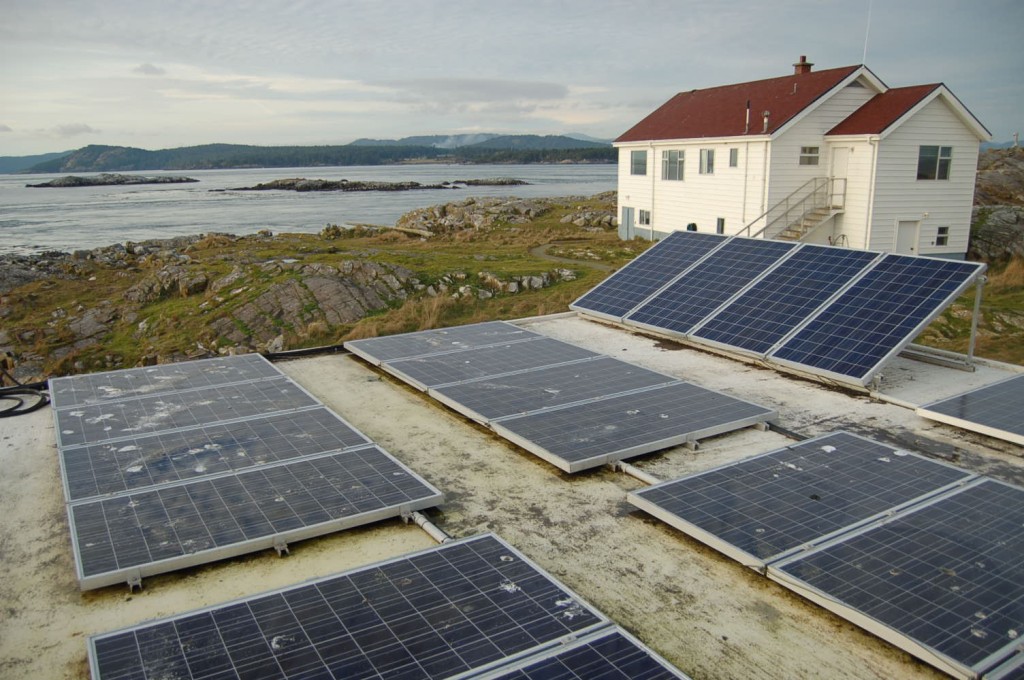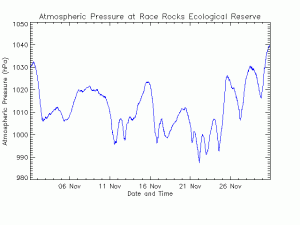 Atmospheric pressure today was the highest it has been in the past month. This has corresponded with nice mild weather out here the past few days. Pressure peaked around midnight and has been falling throughout the day. Winds have been picking up since the afternoon, gusting over 25 knots West.
I have mainly been organizing and cleaning in the house today.  For lunch, I harvested some of my first crop of island grown alfalfa sprouts.
( :