On Saturday afternoon I arrived back on Race Rocks after a month away. I will be here about two months then Mike will be returning.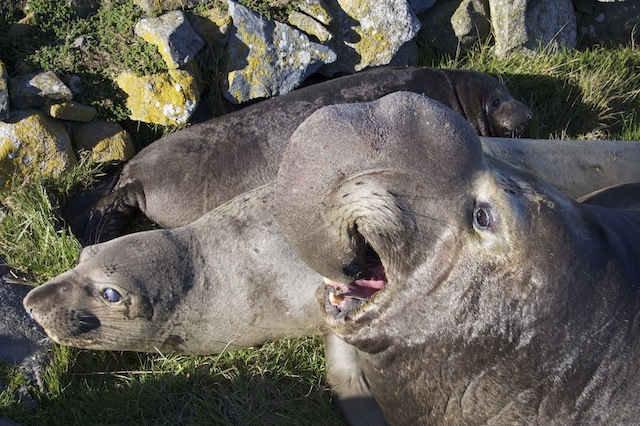 Last night the elephant seal family moved from the engine room area over to the middle of the island, closer to the main house.  The younger male (Chunk) was on Great Race this morning but tried to get close to Bertha and was promptly chased off by Misery.  After having witnessed Misery's brutal attempt at being a father last year (that resulted in a disemboweled and eventually dead pup), it is nice to see him being less aggressive this year and to see the pup looking so plump and healthy.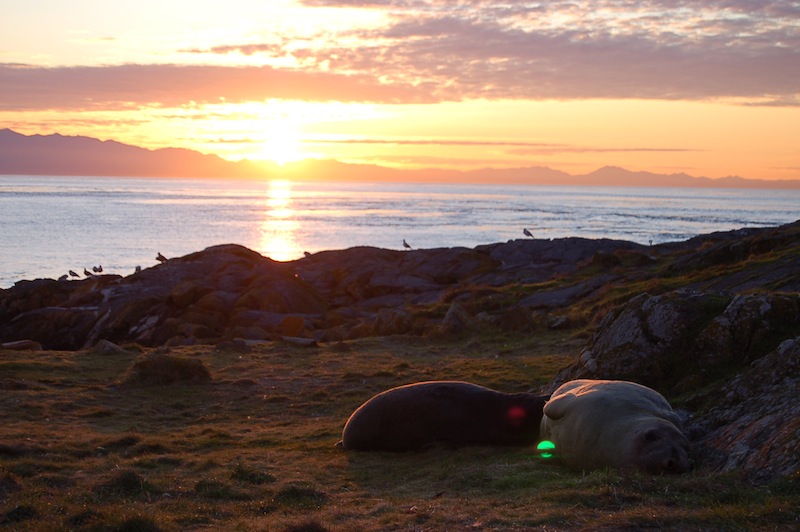 Yesterday there were 3 boats in the reserve: 1 dive boat, 1 eco tour and 1 pleasure craft.  Today there has been 1 eco tour vessel in the reserve.
Wind NE 30 knots, sunny.