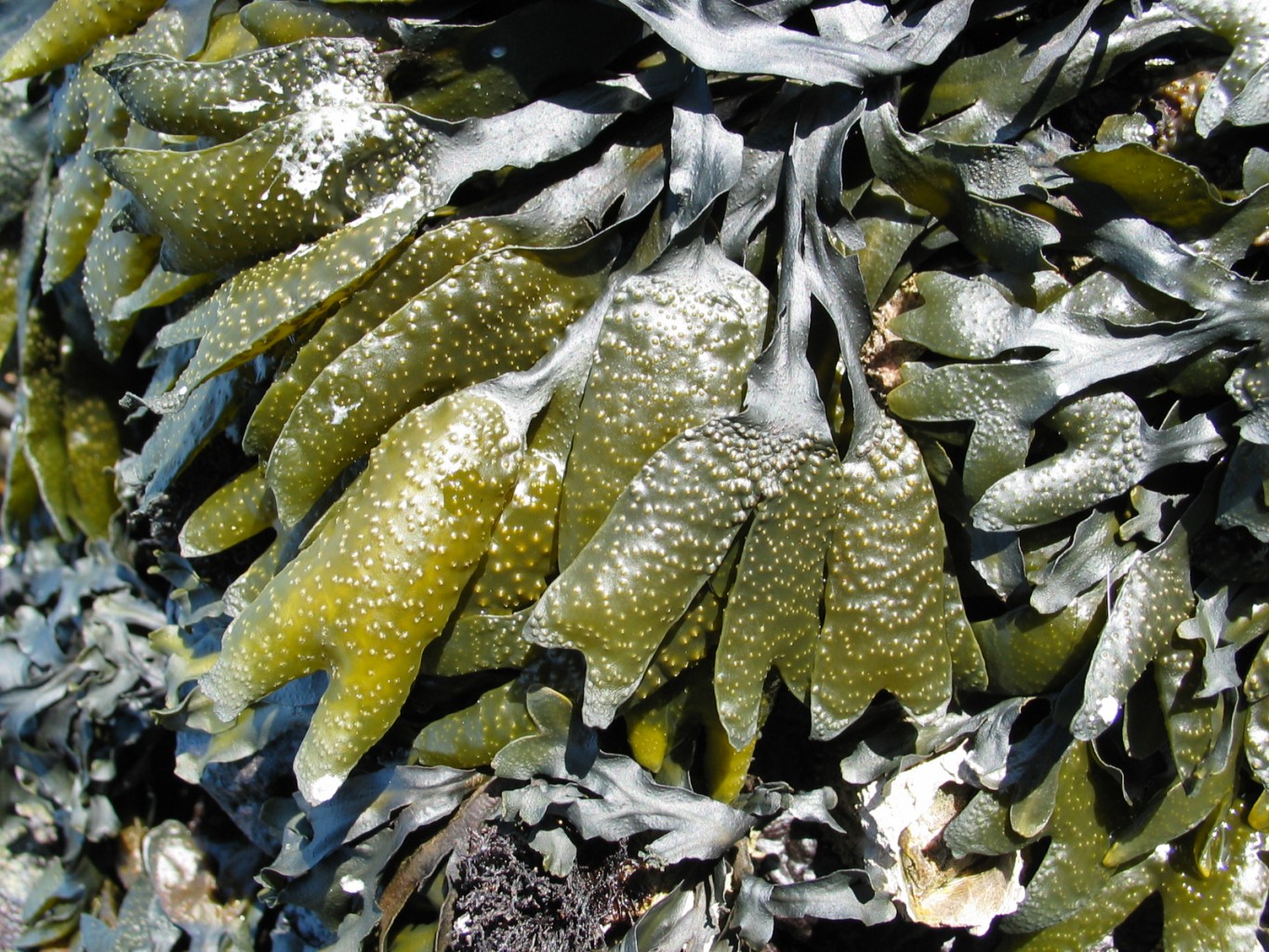 This image shows the reproductive receptacles which are swollen areas at the tips of fronds that have many flask-shaped cavities called conceptacles. These house the male and female reproductive structures known as antheridia (borne on antheridiophores) and oogonia (containing 8 eggs). The eggs and sperm are liberated onto the surface of the receptacles and a pheromone (sex-attracting substance) is released by the eggs that attracts the sperm. Fertilization results in a zygote that forms a new Fucus adult.
Historically physicians used this seaweed for goiter (swelling of the tissue or cells of the thyroid) and for obesity. Published commentary by a turn of the century physician (Dr. J. Herbert Knapp) indicated that he had found this plant to be a specific remedy for both exophthalmic and uncomplicated goiter. Earle Claxton referred to medicinal uses by the First Nations in this video.
Description: Fucus gardneri is attached by a small, strongly attached disc which gives rise to a short stipe.
Distribution: This species is common on the mid inter-tidal rocks of all the islands at Race Rocks.
Domain: Eukarya
Kingdom: Protoctista
Division: Chromophycota
Class: Phaeophyceae
Order: Fucales
Family :Fucaceae
Genus :Fucus
Species: gardneri
Common Name: Rock Weed
Other Members of the Brown Algae or  Phaeophyta at Race Rocks.