More and more California Sea Lions are showing up. There are about 10 on the rocks beneath the winch house as I write this. This photo however is of two Stellar's enjoying the sunset after they cleared the rock of Californians.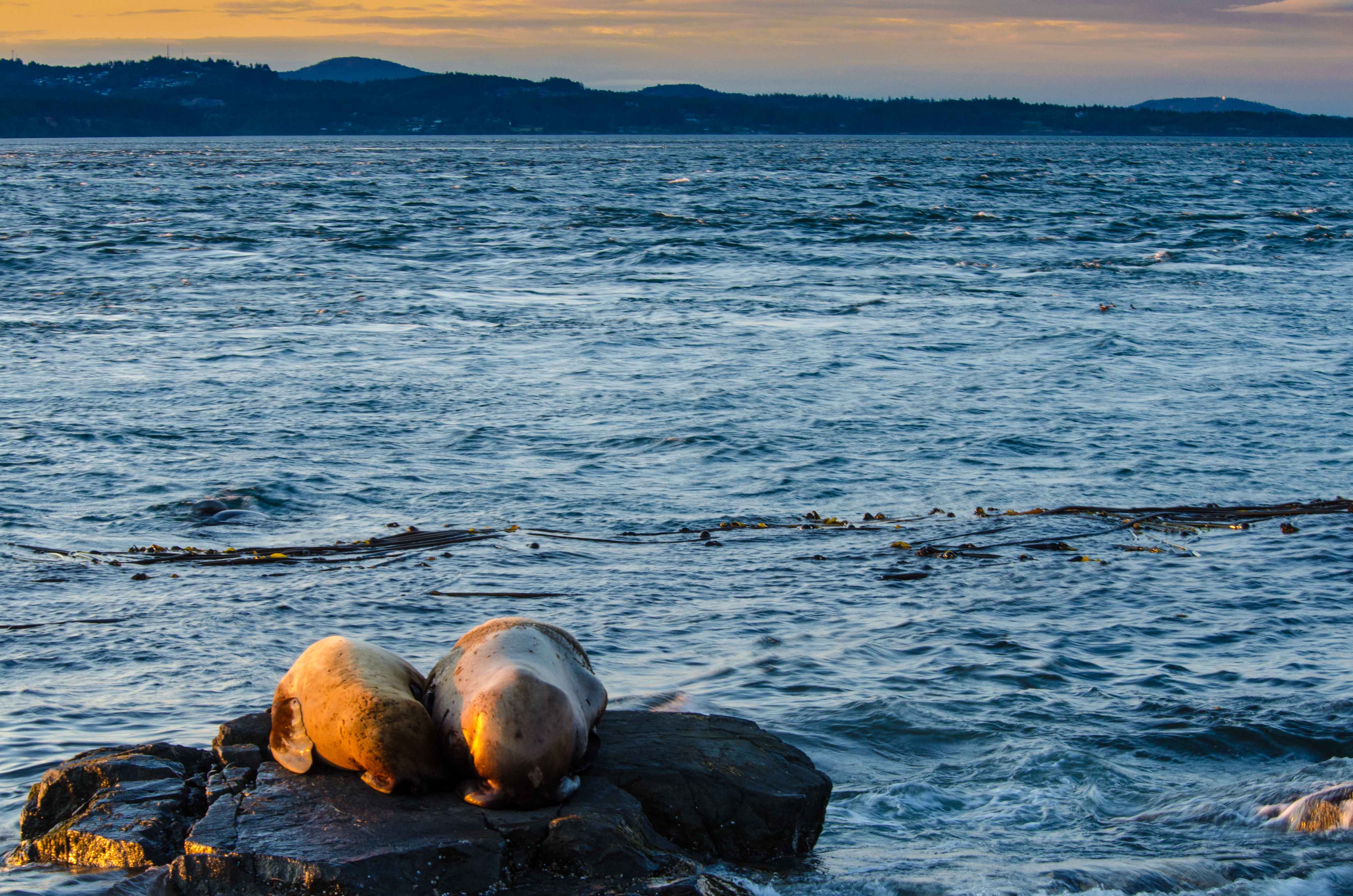 I noticed three more Red Knots on the foreshore, and a corvus caurinus (crow) made it out for a visit. North-western crows are rare visitors here and I have only observed solitary excursions.
Work this week has comprised of painting the railings around the main house and walkway. We got the water desalinator working again, and some of the old computer equipment was removed from the student house.
Several dive groups have made underwater excursions just off the dock in the last week. We continue to see a lot of tour boats in the reserve.
This afternoon I noticed the first Glaucous-winged Gull egg in a shallow grass nest a few feet from my doorstep. I will have to stick to the sidewalk for a few months while the nesting and hatching play out.