Weather
Visibility: 15 miles (except foggy towards Victoria in the A.M.)
Wind: 0-10 knots South
Water: rippled
Sky: sunny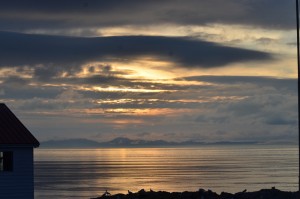 Ecological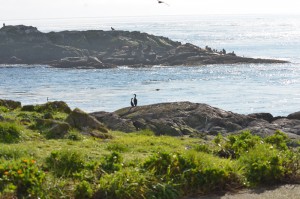 Maintenance
Cleaned the solar panels.
Provided two canoeists with duct tape to help repair their broken paddle.
Boats
As befits a very lovely Saturday, there were numerous boats in or near the reserve all day.
A diving boat was out at Middle Rock and it seemed as though they sent down some divers.
Two sailboats passed through the SW corner of the reserve.
One fishing boat passed through Middle Channel.
The very large catamaran eco-tour was back.
A couple of young lads in a canoe came up the ramp. I sent them on their way, but not before a rest and some help with their broken paddle.
Visitors
The aforementioned canoeists were on shore near the ramp for a little while as they rested and fixed their paddle.