The day started with moderate NE, and dropped to light variable SE. Low E swell in the am. Glassed off this evening. Scattered showers.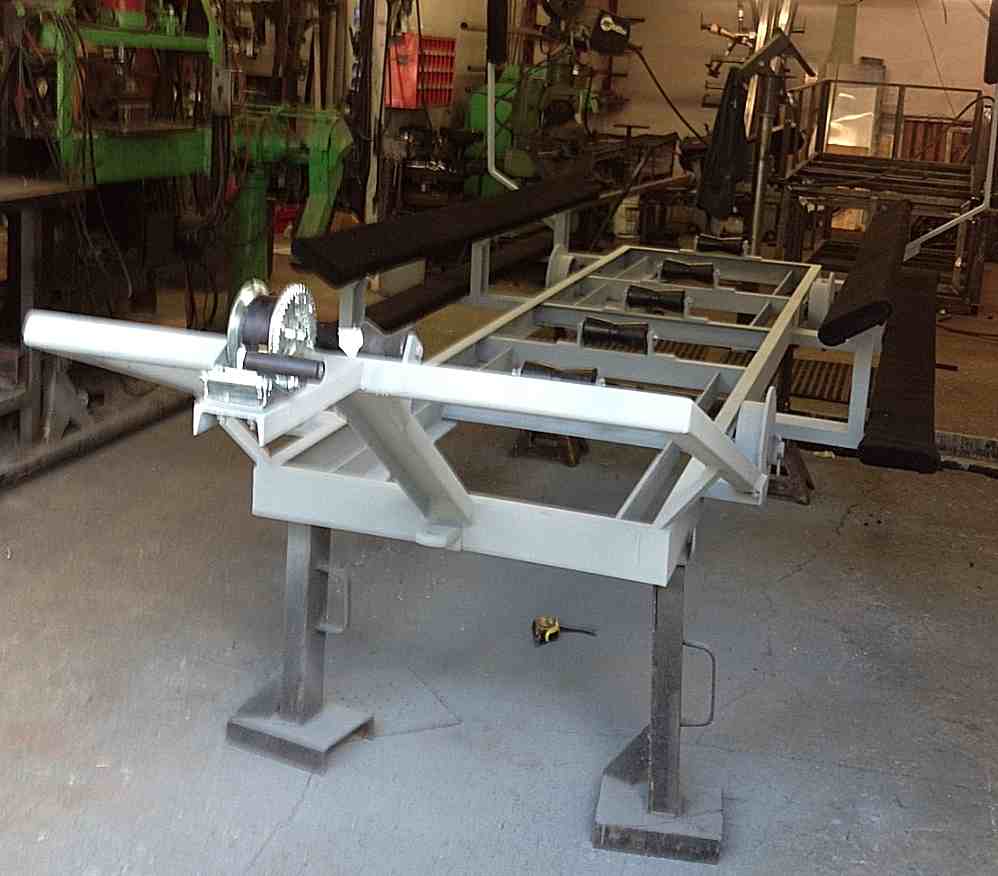 Erik dropped the new boat dolly/cradle off this afternoon. With some slight modifications, it came up the track just fine. Tomorrow we'll see how the boat sits on it (fingers crossed).
[Daily Marine Conservation Link]
The area around Race Rocks is a Rockfish Conservation Area, which means that any type of fishing that could impact rockfish is prohibited. Established by DFO, there are over 100 sites on the BC coast. It is a complicated issue that involves many stakeholders and even more species. The debate is a heated one (as are all fisheries debates in this province) and, despite some level of protection, there is still concern regarding the risk to these long-lived and sensitive fish, as well as the habitat in which they live. Today's link is an editorial about some of the conservation progress that has been made because the fisherman are concerned about the sustainability of the resource, and their livelihoods, to a point that they are voluntarily working with NGOs and the government.