Weather
Visibility: 15 miles
Wind: 15-35 knots West
Water: 2′ chop
Sky: Partly cloudy
Ecological
13 elephant seals on Great Race today.
In the morning there was a lone California Sea Lion on Great Race fairly far from shore.
Maintenance
More goose work.
Cleaned the solar panels.
My coat now needs to be cleaned for the same reasons as the solar panels.
Boats
One pleasure craft passed through Middle Channel today.
Spied an attractive blue and white fishing boat to the north of the reserve.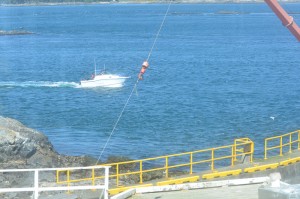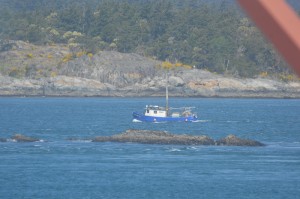 Other
6 loud DND blasts today.
10:40, 10:42, 11:50, 11:52, 13:57, 13:59