In the 1921 Canadian Census, Andrew Ritchie (21)  is listed as living in West Vancouver with his parents David and Christina,  and two sisters, Helen (15) and Annie (23) . They had migrated from Scotland in 1911 as passengers aboard the *"Saturnia".  On November 11 of 1931 Andrew married Mary Kathleen Neave in West Vancouver. They had no children.
In January 2014 I received a letter from Mark Knudson, a great nephew of the Ritchies.  He said: "Andrew was my mother's Uncle and was a lighthouse keeper.
She used to visit him in summer. I have attached a photo from about 1948 showing her in front of the foghorn tower at East Point (Saturna Island.)
Andrew Ritchie and his wife moved to Saturna Island in the fall of 1940, after being at Race Rocks Light station for 7 years. They retired on Saturna Island and were still living there as of the 1963 voters list.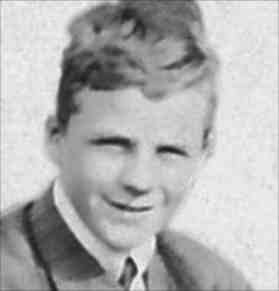 Also attached is a photo of Andrew Ritchie as a 12 year old. He was born in Scotland in 1900 and immigrated with his family around 1911 . He was married to Mary Kathleen Neeve, He died in Saanichton (Victoria)  Aug.26, 1988.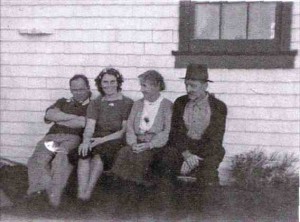 During the Second World War, Andrew and Mary Kathleen Ritchie (on the left) were photographed by Francis Clements at Race Rocks with some visitors from Vancouver Island (perhaps parents? ) .
I received the following  letter and the pictures  from Francis Clements of Calgary, Alberta in about 2003.  Francis tells of his posting to Race Rocks in 1939 when he was stationed with five other sailors at the "War Signal Station". Our sincere thanks to Francis for this wonderful piece of history! Click on his pictures below.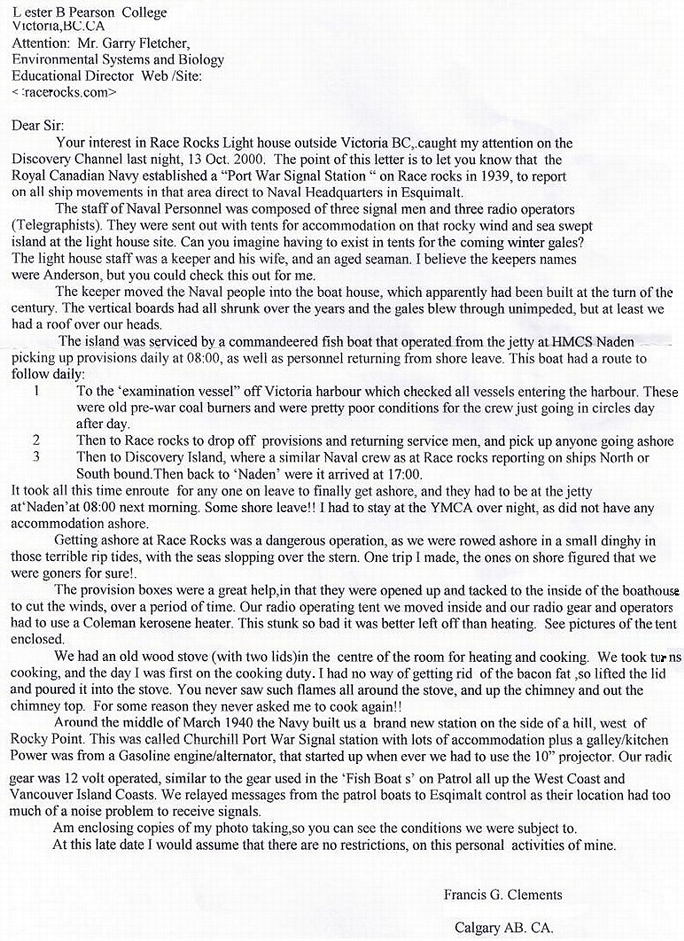 *
Saturnia
This ship was  built by Charles Connell & Company, Glasgow, Scotland, 1910. 8611 gross tons; 456 (bp) feet long; 55 feet wide. Steam triple expansion engines, twin screw.  Service speed 14 knots.  1250 passengers ( 50 first class, 1200 third class ).
Built for Donaldson Line, British flag, in 1910 and named Saturnia. Glasgow-Montreal service. Scrapped in Italy in 1928.