Weather
Visibility: 15 miles
Wind: 5-10 W, in the evening up to 20 W
Sky: clear, later cloudy
Water: 1′ chop
Ecological
14 elephant seals on Great Race
2 that I could see on Middle Rock
The sea lions were surprisingly calm today considering how many boats seemed to be too close.
The injured California sea lion was near the derrick again.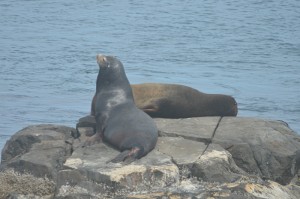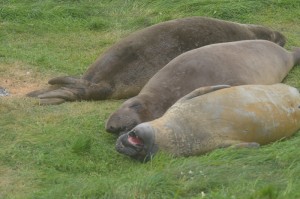 Boats
9 eco-tours came by today. I guess there was a big backlog of tourists after several days of high winds.
I think 8/9 of the boats today looked to be too close. Certainly the boats that viewed the sea lions near the derrick were the closest I have ever seen.
The viewing distance for boats near marine mammal haul-outs has been accepted by the Ecotour community to be 100 metres.
Other
One DND blast at 10:02.
Another one at 11:12.