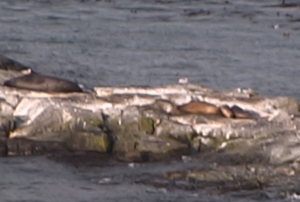 Misery has been on middle rocks along with 3 females today. The image above was captured from the remote webcam in the tower this morning.  There have been around 40 Pigeon Guillemots with winter plumage around the jetty the past couple days. The cormorants were mainly on Middle Rock today.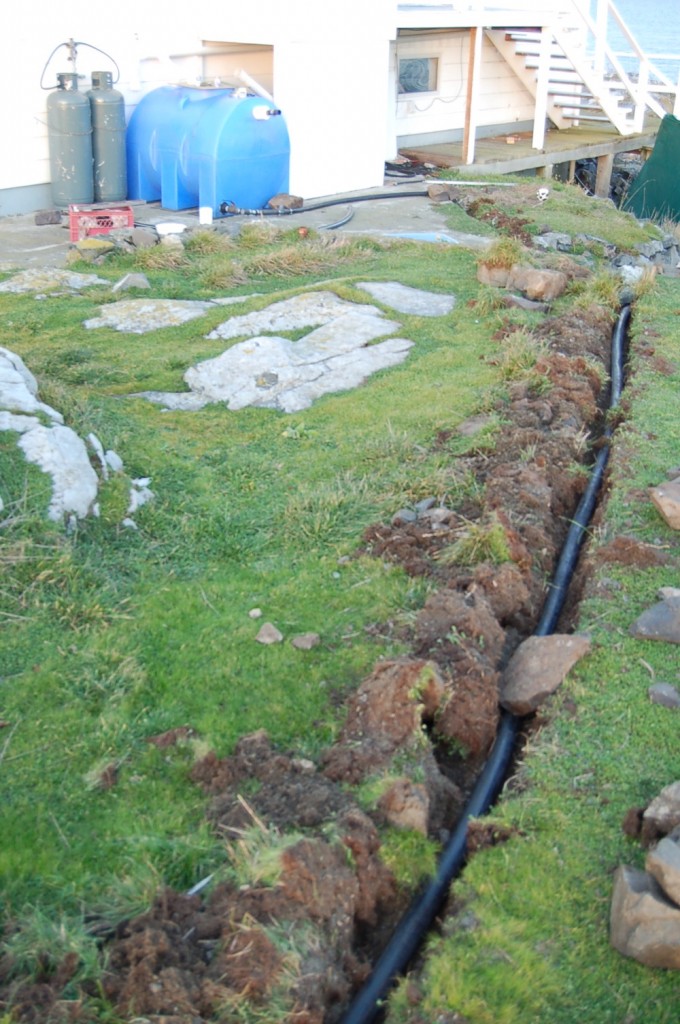 I laid the 1.5″ line in the trench from the blue tank to the cistern access and cemented the 3″ down pipe and clean-out to the blue tank inlet.  The trench follows a previously impacted route along-side the edge of the cistern.
At  around 13:15 hrs a Prince Of Whales whale watching boat was in the reserve.