Thursday, June 13, 2002
TEMPERATURE Max 20.8C  Min 11.1C  Reset 19.2C
MARINE LIFE: The harbour seals are becoming very nervous of human presence, several times today they swept into the water at the sight of people on the pathways. The 4 pairs of Oystercatchers all have chicks now, a good sign that perhaps the river Otter has left the island. Two octopus were sighted in the low intertidal over near the surge channel this morning.
HUMAN IMPACT: Five eco-tourism vessels through the reserve and five fishing vessels on the reserve's perimeter.
Garry and Hyaku docked with two visitors this morning, Sean LeRoy, Graduate Researcher, Georgia Basin Futures Project
Sustainable Development Research Institute, University of British Columbia and Dr.James Tansey also of UBC. They came to participate in the webcast with Garry and Ryan on Marine Protected Areas this morning with Tim Langois, Leigh Marine Laboratory University of Auckland, and Anne Saloman, University of Washington, Zoology Department .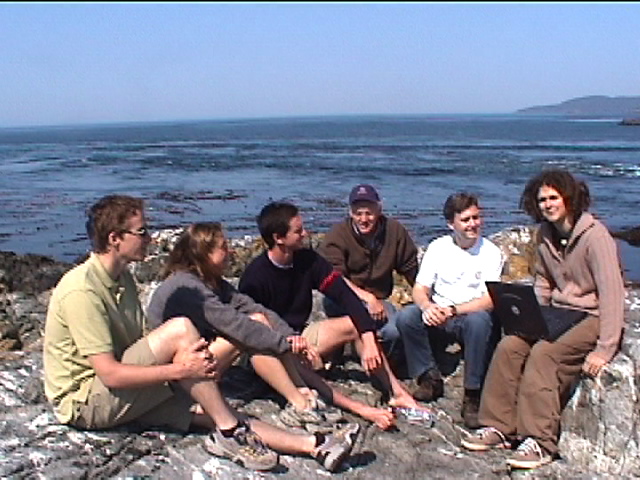 After a tour of the Island and a great discussion about MPA's in Canada and New Zealand they all left in the afternoon.
posted by at 10:49 PM